Willow the Whale Shark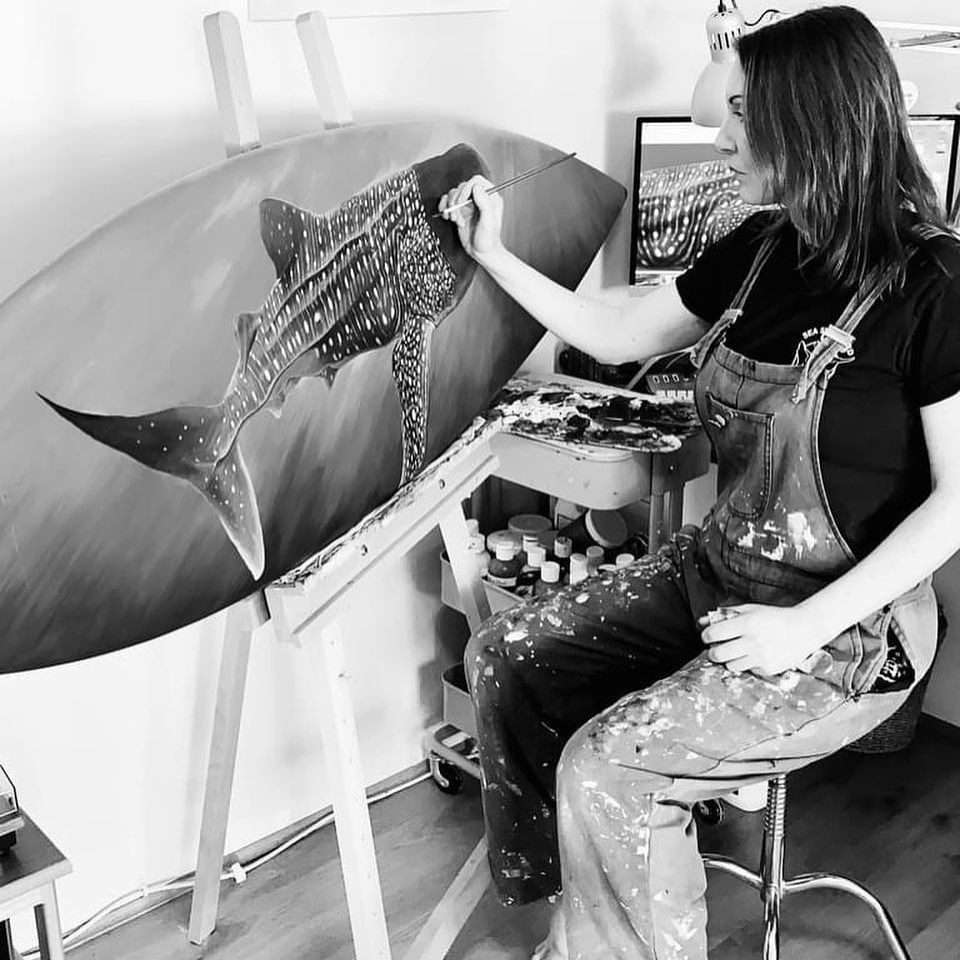 The ocean holds many wonders, but few are as captivating as the whale shark. With its massive size and gentle nature, this incredible creature has captured the imaginations of people around the world. I thought I would share some of the things I have found out as I research one of my current projects - "Willow the Whale Shark". I have been exploring the fascinating world of the whale shark, from its physical characteristics to its conservation status as I paint a surfboard featuring "Willow the Whale Shark" swimming in the crystal-clear waters off Ningaloo Reef. This hand-painted surfboard will seek to capture the essence of these magnificent creatures and the delicate balance of the marine ecosystem.
This surfboard is available for pre-purchase at a remarkable discount for subscribers willing to take a chance. Alternatively, you can wait to witness the finished product in all its glory and purchase it at full price. However, it will also be offered to the general public once completed.