A little about me . . .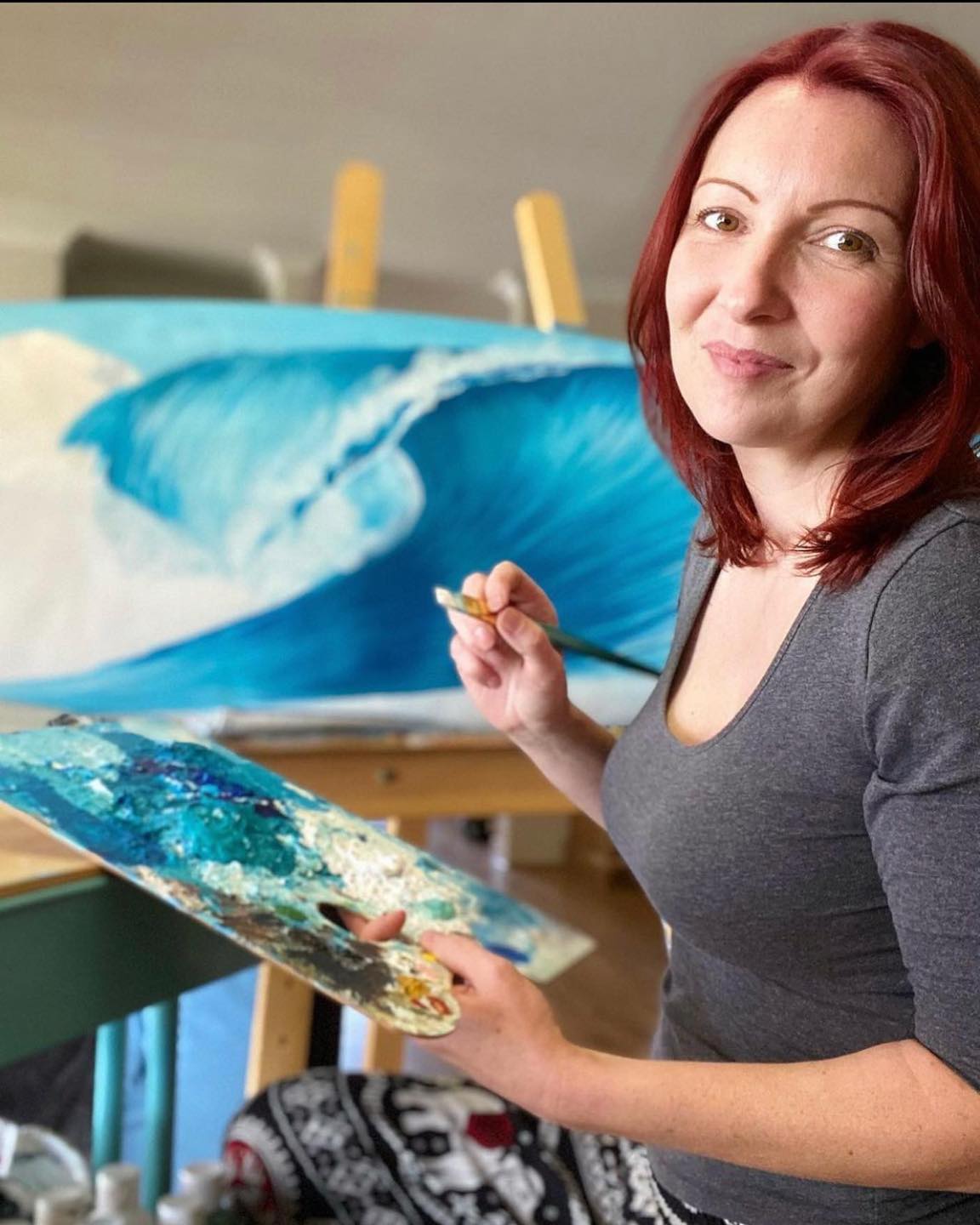 I was born in Wrexham in North Wales, although I spent the majority of my formative years in Swansea in South Wales. I have always loved art, in particular drawing and painting. This passion led me to further study after leaving school, and eventually to a Bachelor of Arts in Visual Art. I married quite young, and soon had three children that took the majority of my focus, and as a result my artistic endeavours were sidelined for many years. Once my children began school I found I had more time on my hands, and began to try to juggle part-time work with raising a young family and painting.
My art career since then has been diverse, working on a variety of different projects from hand-painted furniture and large murals, to detailed work on custom shoes and tiny leaves. Working under the business name "The Little Treasure Company", my following has grown slowly but surely over the past 10 years through the magic of social media. This led to much of my work being commissions that predominantly consisted of custom hand-painted shoes, although I continued to paint fine art pieces including portraits, landscapes and seascapes.
During this time my art was seen by most as a self-supporting hobby, rather than a career. It is often said that necessity is the mother of invention, and it was the break-up of my marriage and the sudden need for a more substantial income to support my family, that led me to pursue art as a fulltime career. With the support of my new partner, I began to move away from painting and dreaming small, to painting and dreaming BIG!  My partner ignited my love of things to do with the ocean, and a passion for sustainable living. This led me to where I am now - currently creating a series of commissioned artworks on old surfboards that were destined for landfill. I am looking forward to where this new direction in my art journey is going to take me, and I am glad to have you along for the ride!
If you would like to see more of my work before subscribing, have a look at my Instagram.