"Willow the Whale Shark" - latest progress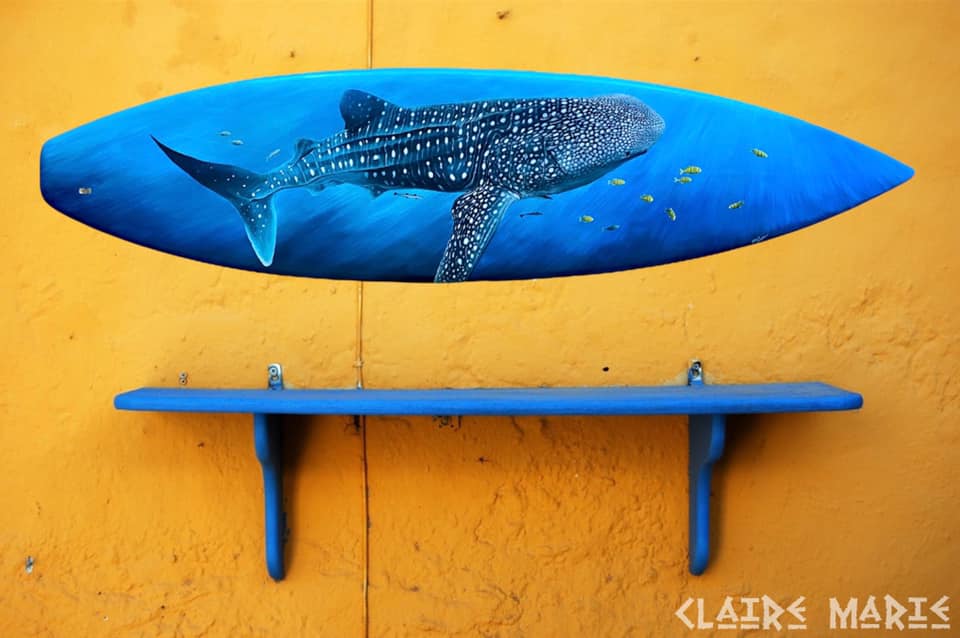 I thought I would share some progress pictures of "Willow the Whale Shark". Painting a whale shark presents many challenges from getting just the right shade of blue for the background to making sure the unique markings of the whale shark are represented accurately. Did you know that no two whale sharks have the same pattern of markings? This is one the many fascinating facts about the whale shark that I have learned as I paint "Willow the Whale Shark". This hand-painted surfboard will seek to capture the essence of these magnificent creatures and the delicate balance of the marine ecosystem.
This surfboard is available for pre-purchase at a remarkable discount for subscribers willing to take a chance. If you would like to take advantage of this discount then hurry as the price will increase after today. Alternatively, you can wait to witness the finished product in all its glory and purchase it at full price. However, it will also be offered to the general public once completed.