Willow is complete!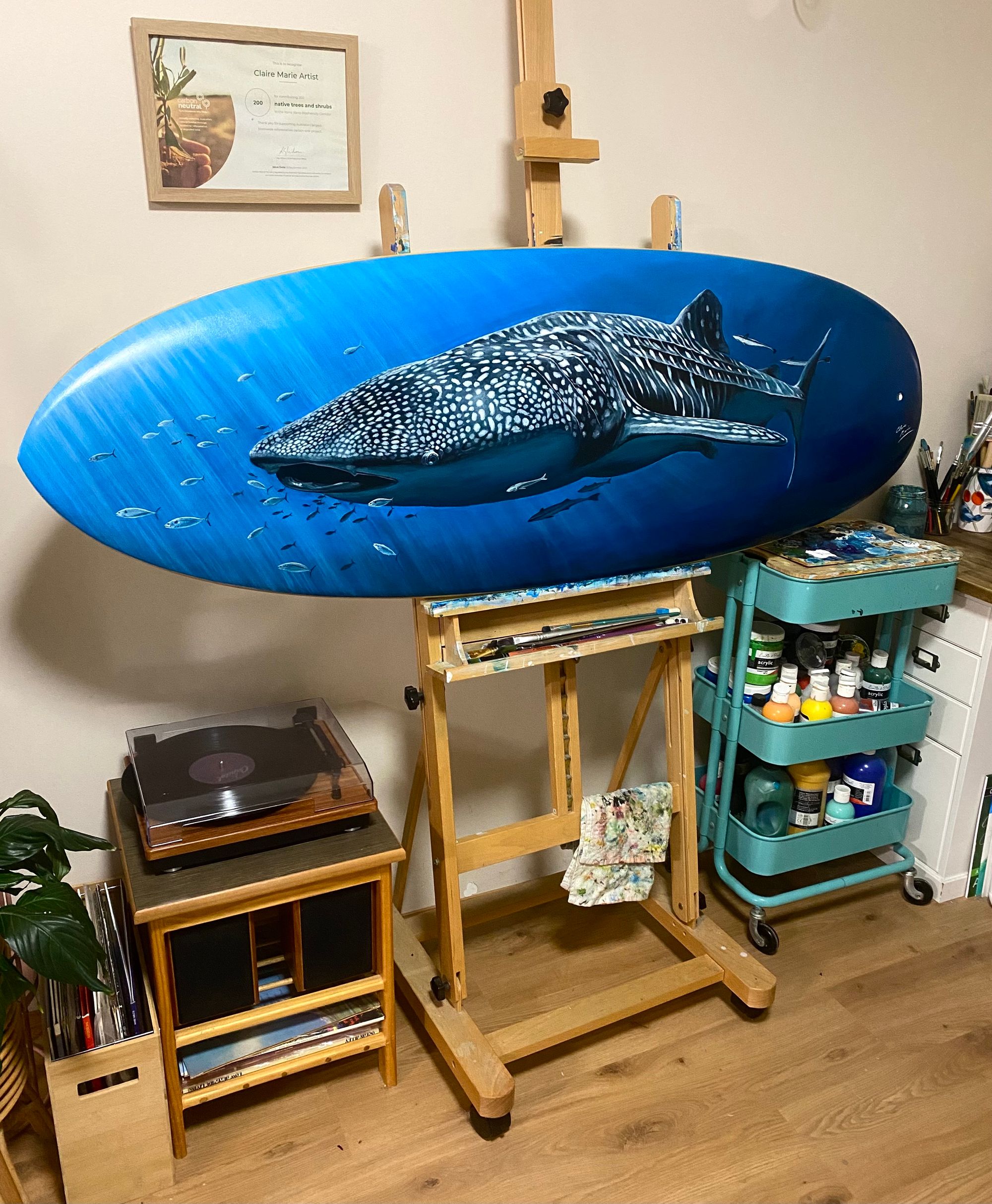 Willow is now complete and ready to embark on the next stage of her journey. If you would like to bring Willow home to your house then she is still available at a substantial discount for the next three days. Paid subscribers can save even more by using their discount code! Click the button at the bottom if you would to purchase Willow.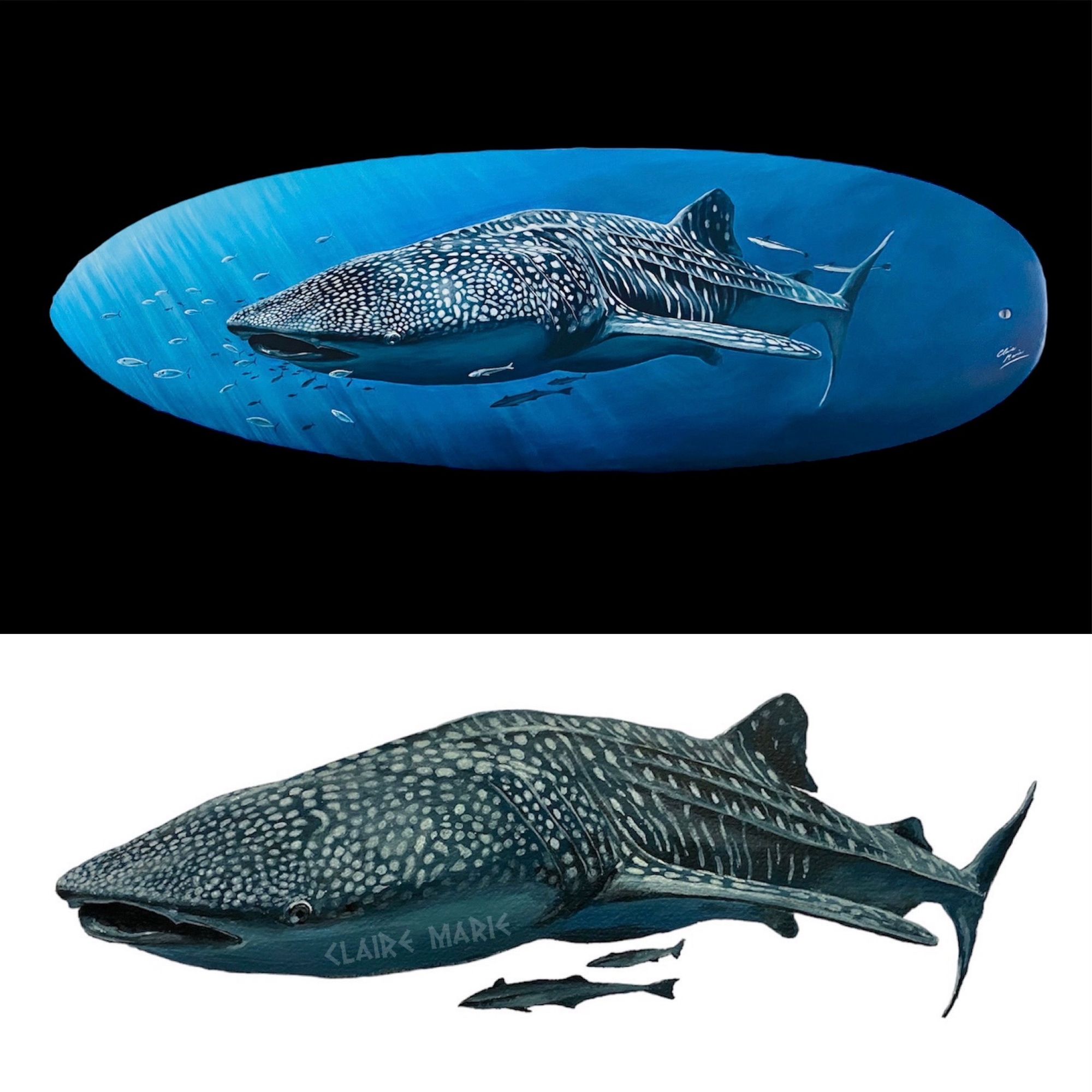 I have really enjoyed working on Willow over the last few weeks. From doing the early research on whale sharks to the concept sketch (more of a concept "painting"), I have loved immersing myself in Willow's world. Whale sharks are extraordinary creatures and we must do everything we can to protect them and their environment. By purchasing Willow you are also helping to make sure these glorious creatures always have safe haven in Western Australia as I will be donating a percentage of the sale price of this artwork to Protect Ningaloo.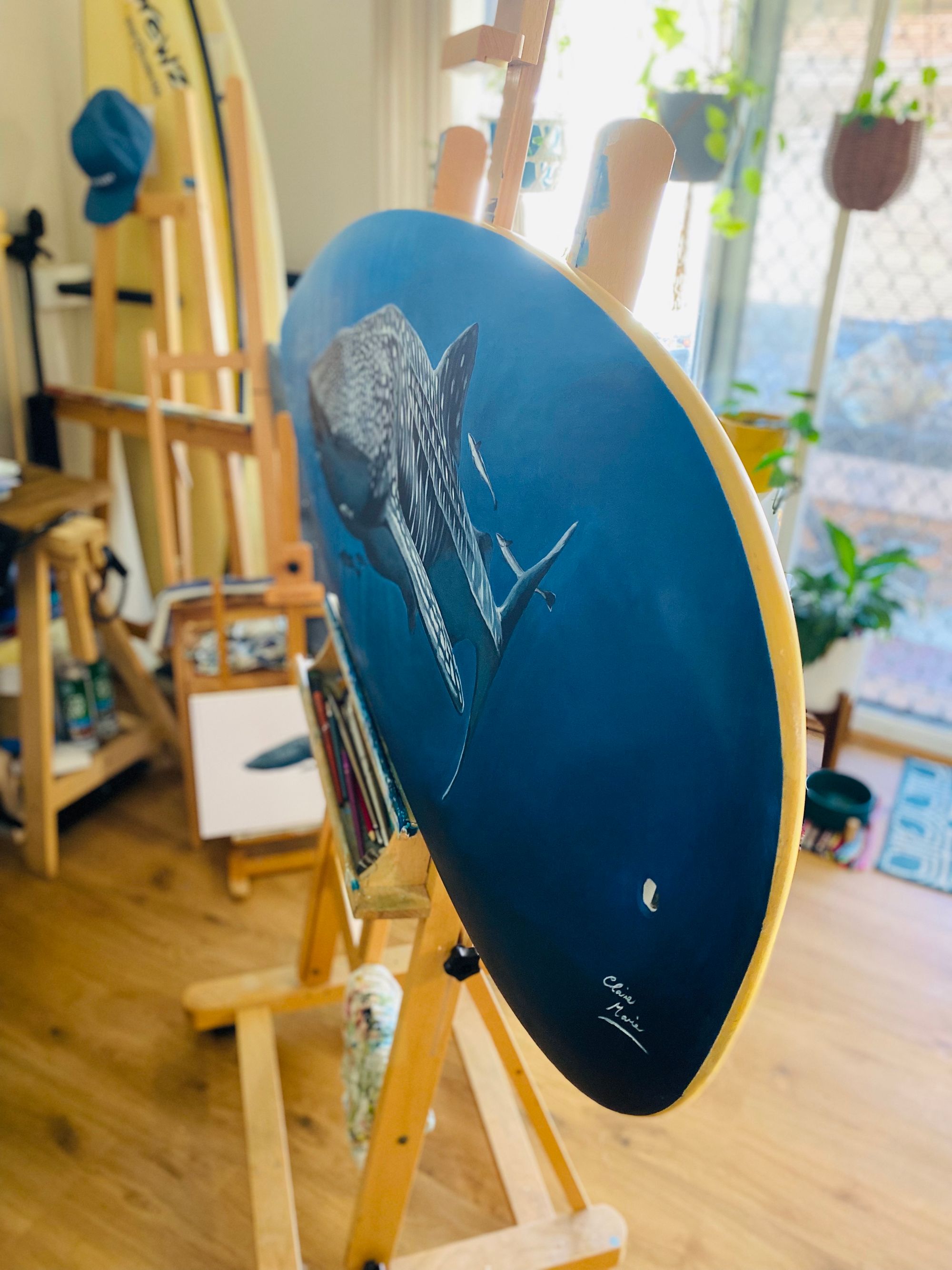 The wooden rails of the Firewire Sweet Potato surfboard that forms the canvas for Willow creates a beautiful frame for this painting. The light wood provides great contrast to the deep blues of the Ningaloo waters that Willow is gracefully swimming through. Willow's complete story is written on the back of the board, making this a one of a kind artwork. This Sweet Potato surfboard is 5'2" long and is the perfect size for any wall.
If you would like to give Willow a new home then click the button below. Paid subscribers can enter their code at checkout to receive an even bigger discount.
Please Note:
By clicking the button above you are paying in full for a custom, hand-painted, upcycled surfboard painted by Western Australian artist Claire Marie. This purchase is non-refundable and final.
This price is for local pick-up only in Perth, Western Australia. Any shipping charges will be calculated in negotiation with the artist, and will be in addition to this amount. The artist will contact you once payment has been made to arrange collection or shipping of this artwork.
This board is a recycled, used surfboard that was destined for landfill. As such, it has some surface imperfections but this is part of the charm of these artworks. Please note that the board is clean and all rough edges have been removed, but this board has not been refurbished or restored and is not water-tight, and thus cannot be used as a surfboard. It is designed for interior display only.