Welcome to my online studio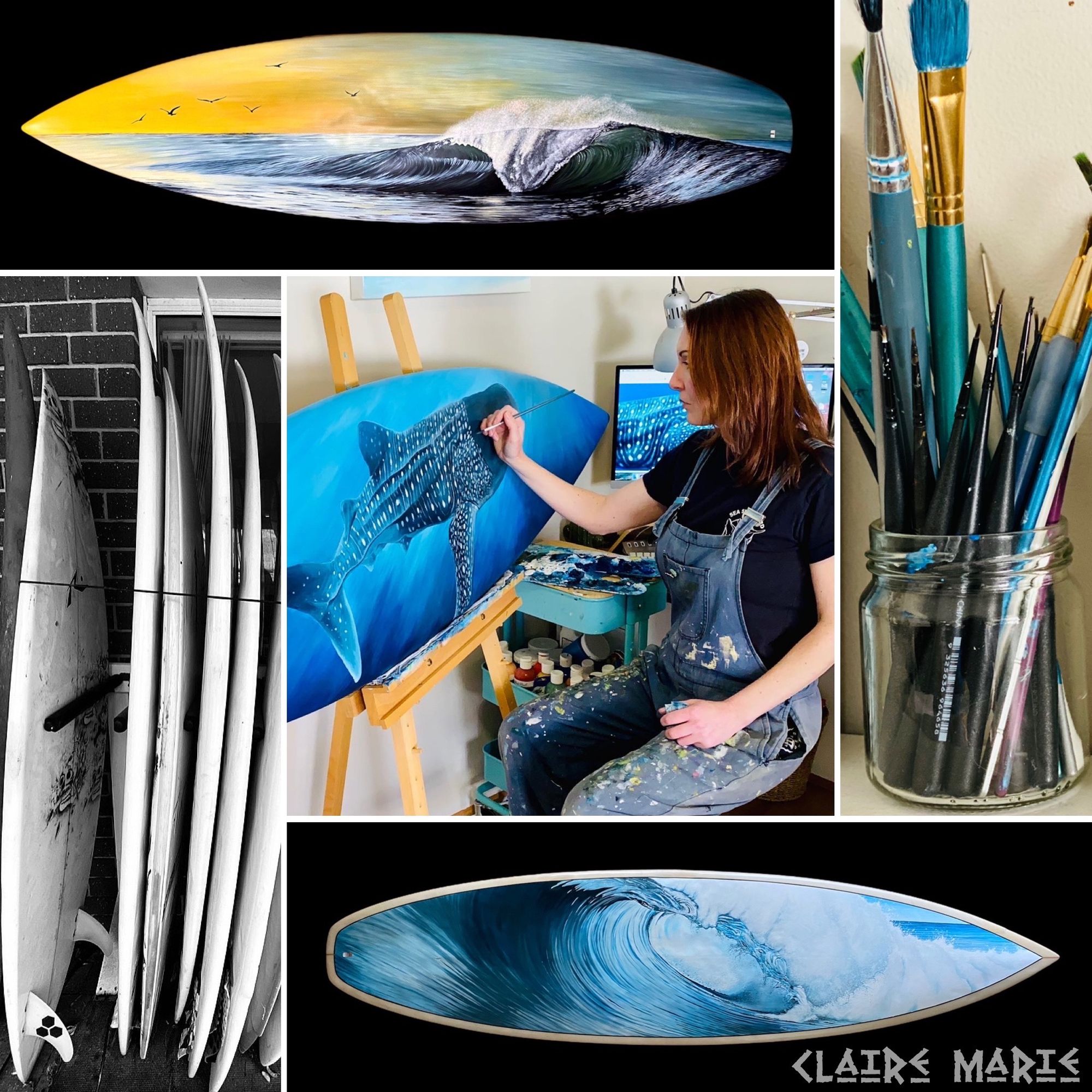 Hi there! My name is Claire Marie and I am an artist based in Perth, Western Australia. I have lived in Perth since 2011 after moving with my family from Wales. Drawing and painting have always been a part of my life, and this led me to study art at University, where I gained a Bachelor of Arts majoring in Visual Art. Since moving to Western Australia, I have been able to turn my passion into a career that supports my family. My speciality is painting in acrylic on a variety of mediums, however most of my recent work has been focused on upcycling old surfboards into works of art. I am passionate about the environment and sustainability, and by saving old surfboards from landfill I am managing to combine my passion for reducing waste with my art and my love of all things to do with the ocean. Every artwork I produce has also been carbon offset by planting native trees in the Yarra Yarra Biodiversity Corridor in Western Australia.
If you enjoy looking around my online studio, please consider subscribing to keep up to date with what I am currently working on, artworks for sale and available commission spots.