"Sunset Dreaming" SOLD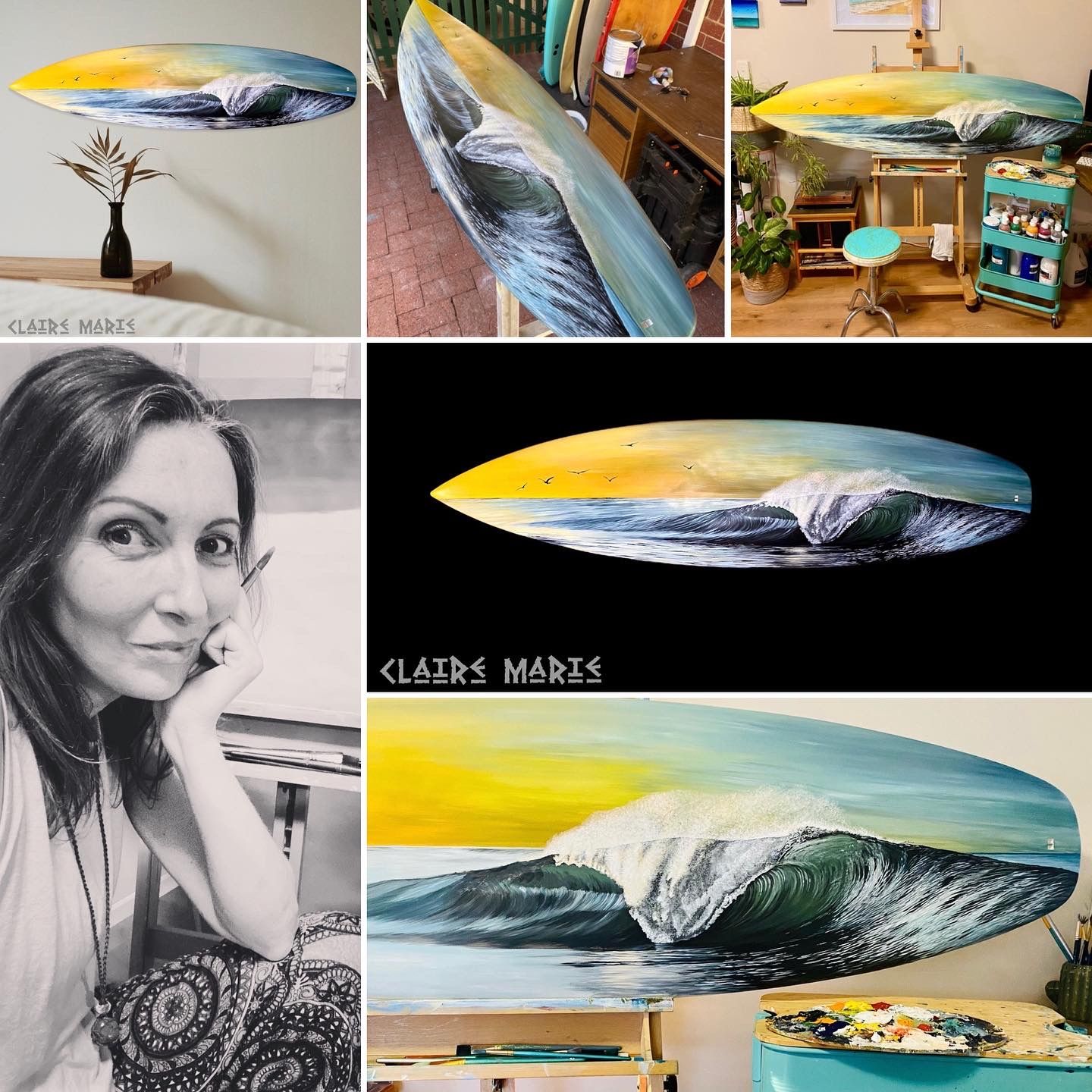 "Sunset Dreaming" has been SOLD. As you probably know, I am currently booked out for custom boards until September this year, so why not jump the queue and have this hanging on your wall today!
The price is $3500 for local pickup only from Perth, Western Australia. Paid subscribers can scroll down the page for a whopping $500 discount, reducing the price to only $3000!
NOTE: If you require shipping there will be an additional cost calculated after the sale through negotiation with the artist. As a guide, shipping within Australia may cost up to $200 AUD, while International shipping will be approximately $600 AUD.
"Sunset dreaming" - the story behind the board
This DHD board has been surfed hard in many remote and sharky slabs along the West Australian coastline by previous owner - hence the addition of the SurfSafe shark repellant device. No doubt the surfer gained a little peace of mind when bobbing around a shallow patch of reef a few hundred metres from shore waiting for the next set. The late afternoon wave pictured on this board definitely gives off this sort of sharky vibe but most die hard surfers will put that to the back of their mind in order to sample one of these dredging backlit barrels. The other nagging thought that most surfers try not to think about is the impact that their activities have on the planet - luckily the owner of this board decided that while his DHD board had seen its best days, it would not be headed for landfill. Instead he donated it to become the canvas for this art work, and combined with the trees planted in the Yarra Yarra Biodiversity corridor to offset its carbon emissions, has helped me to reduce the environmental footprint of surfing one old surfboard at a time.
Please note: this board is for indoor display purposes only - it can no longer be surfed!