Some news from the studio!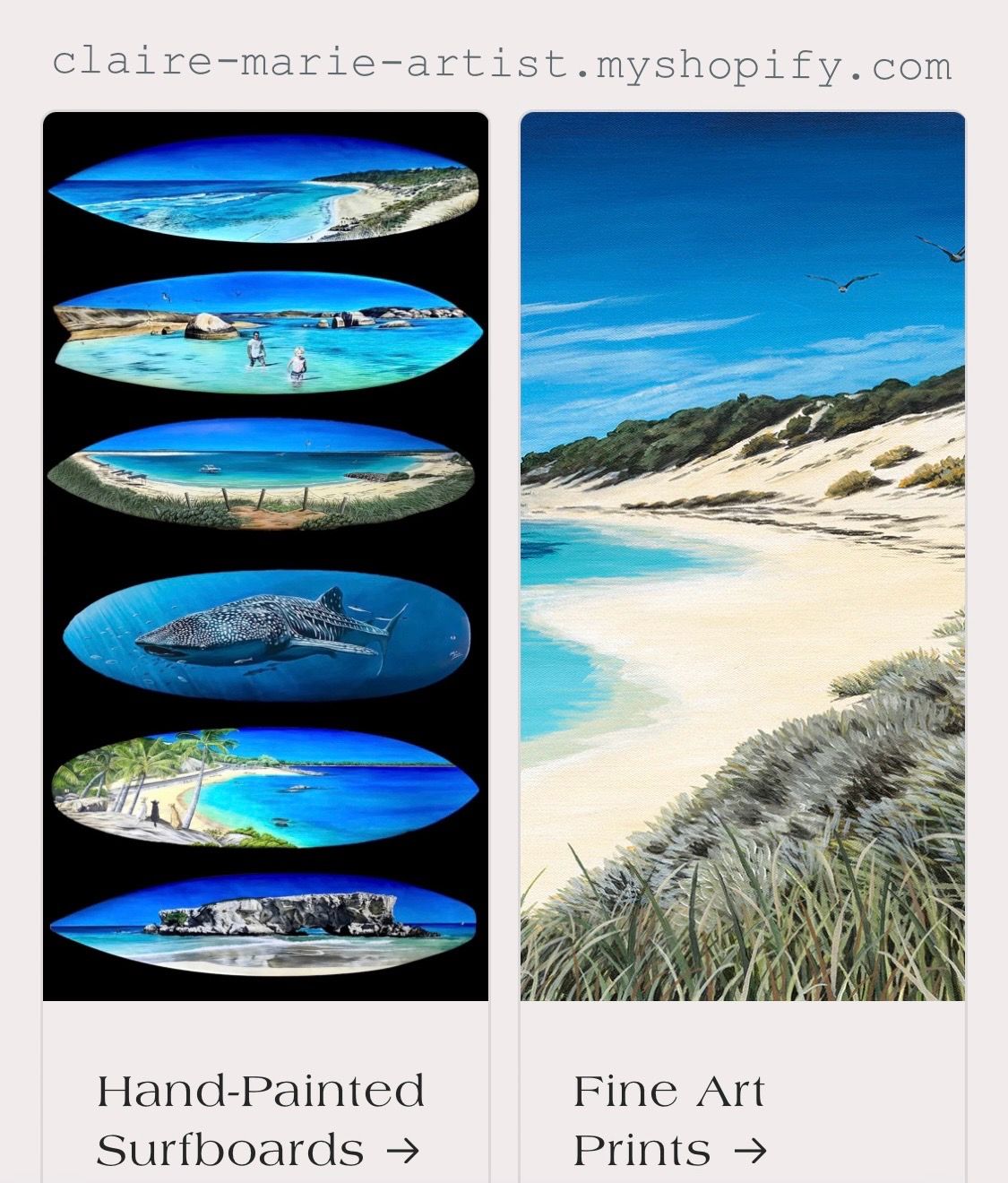 Hello there! Hope you are well!
If this newsletter has popped into your inbox it means you are a supporter of my art and I am eternally grateful. Thank you for making that step to join me here!
Thank you for subscribing!
I have been busy this week working on my latest commission which unusually is not a surfboard. I currently have my detail paintbrushes out in full force and I am working on a very detailed Perth skyline!
Store Re-launch!
As well as painting I have also been busy re-launching the Claire Marie Artist store. You can now easily browse through all the available artwork, surfboards and fine art prints!
The button below will take you directly to the 'new look' store.
So this is the perfect time to start your Christmas shopping! If you have 5 minutes to spare, why not make yourself a cup of tea and have a browse.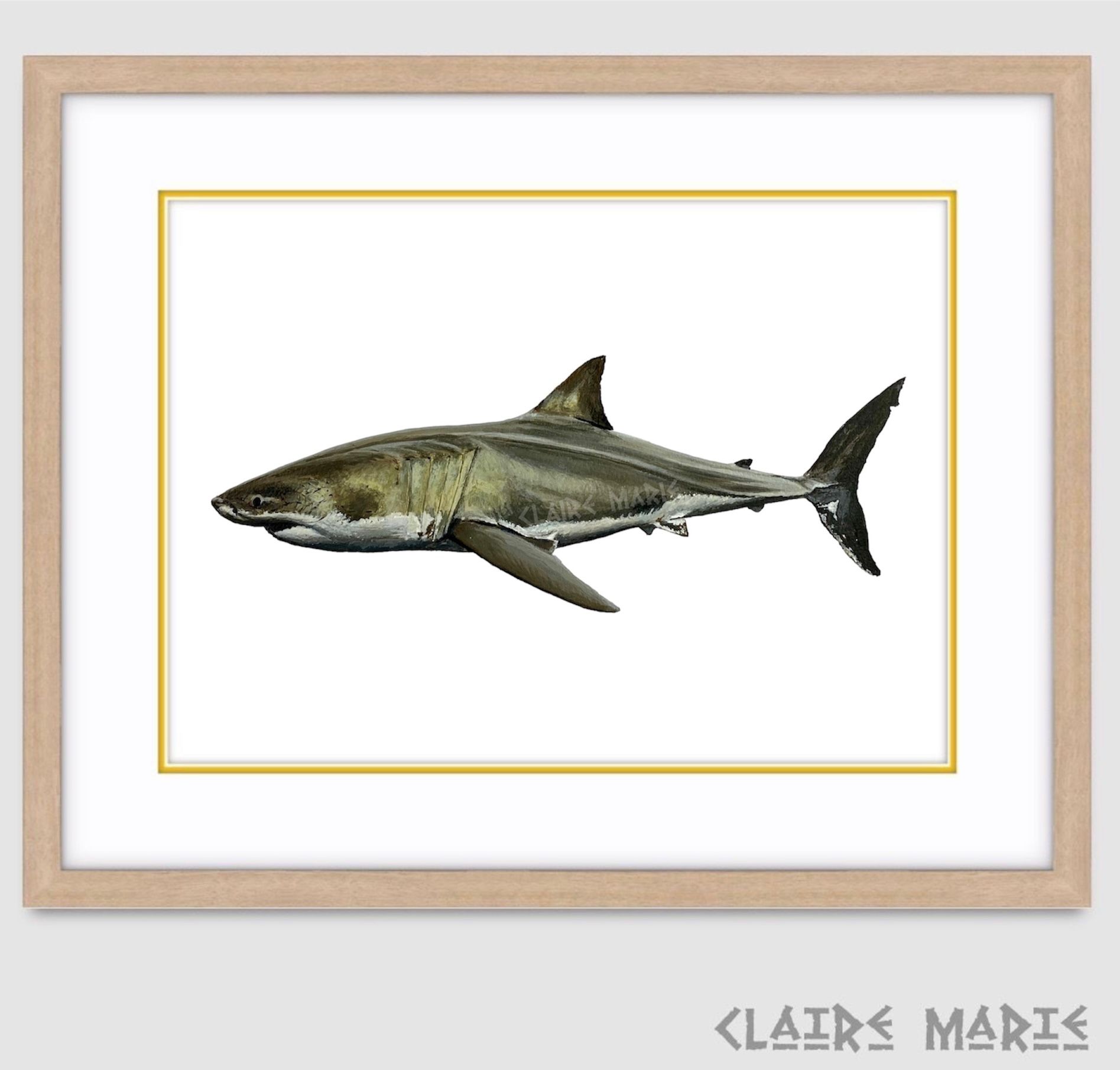 Other studio news!
I am currently working through my surfboard commission order list.
Purchasing a piece of art for your home is an investment in your happiness that will hopefully continue to pay dividends well into the future. Economically though, most of my previous clients have seen their artworks appreciate in value substantially since purchase. So while you are waiting for your artwork to be completed, be assured that it is increasing in value with each passing day! Every board has a lot of detail so each artwork takes at least 100 hours to complete with more complex boards taking longer.
Thank you to all my clients for your patience with the artistic process.
If you would like to invest in your own piece of surfboard art please take a look at the shop to see what non-commissioned boards are available to take home today!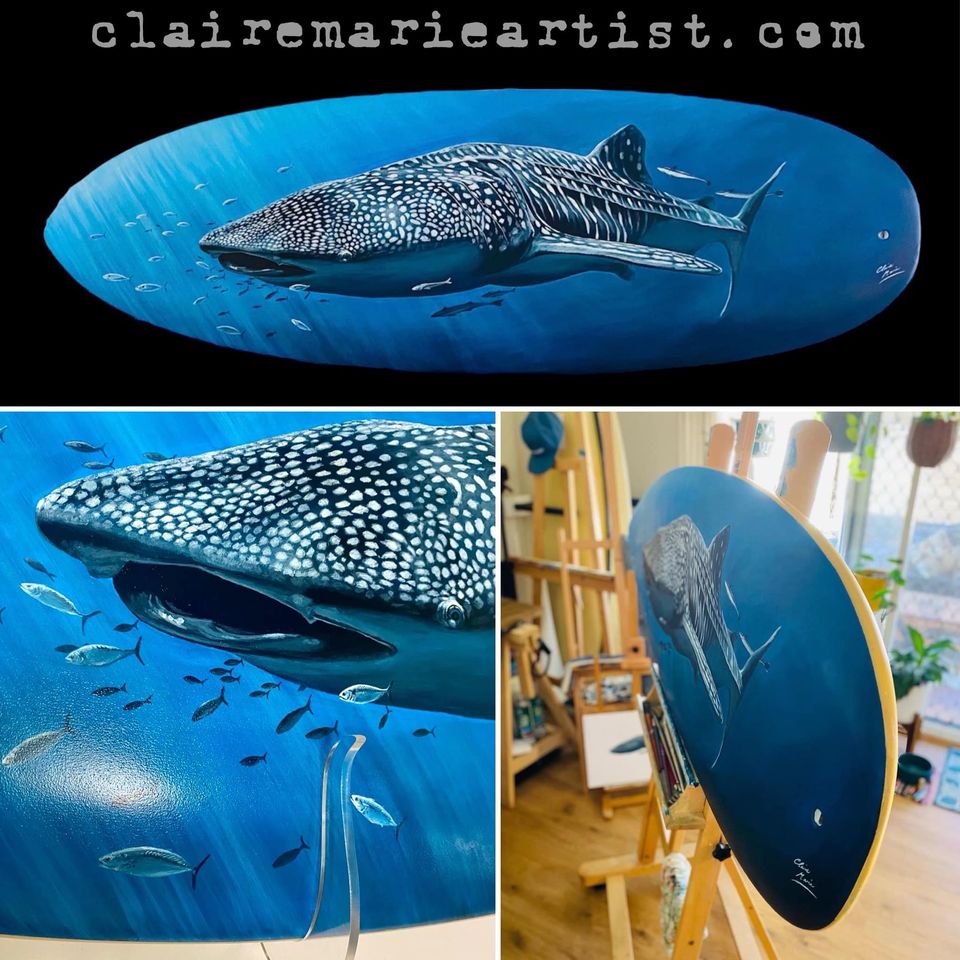 Thanks for having a read and don't be shy - after every post on the website (just like on Facebook) there is an opportunity for you to add your thoughts. I would love to hear your questions, suggestions, requests and reviews or just say a quick 'hello'. The blue button below will take you directly there!
Hope you have a wonderful week!
Claire Marie x
P.S. My studio will also be moving location in the next couple of months ... more to come on this in a future newsletter!
'the earth has music for those who listen.' - Shakespeare