Gray's Bay board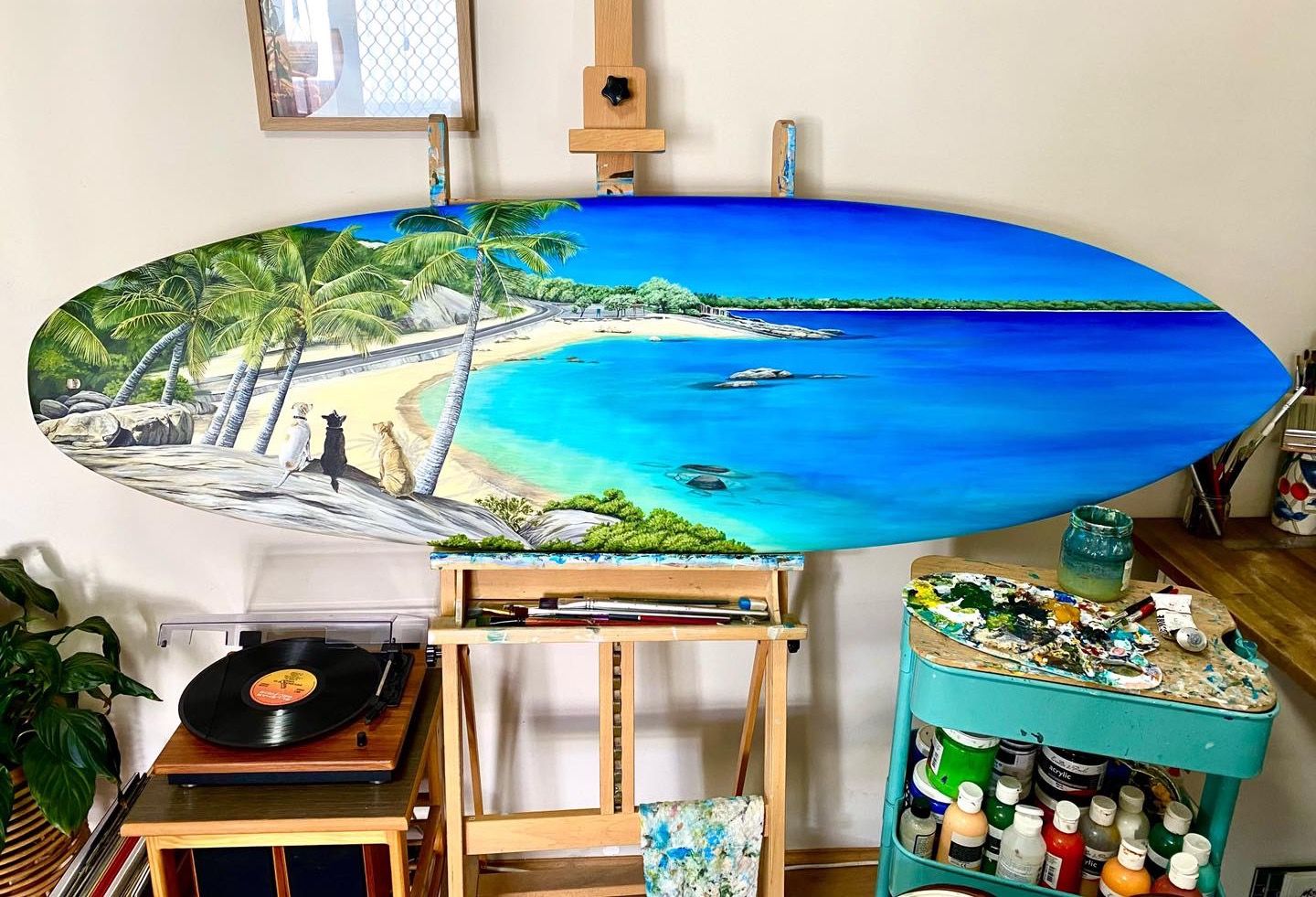 Now this board is finished and about to be packed off to be shipped across Australia, it is time to share it's story with you...
Nestled in the heart of Queensland, Gray's Bay is a slice of paradise that takes your breath away. It is one of those places that you stumble across once in a lifetime and then it stays with you forever. The lullaby of waves crashing against the shore and the sunlight peeking through the palm fronds paints a perfect picture just like the scene captured on this up-cycled Hot Buttered surfboard. The bay is renowned for its vibrant tropical marine life with the clear blue waters teeming with an array of colourful fish and coral.
Gray's Bay is a dog-friendly beach, and the scene features three beloved furry friends gazing out across the beach waiting for the command to run free and have the time of their lives as they romp around in the sand and splash in the gentle waves. Gray's Bay is not just about sun, sand and sea. It's about soaking up the ambiance of a place that feels frozen in time. A place where the hustle and bustle of city life seem like distant memories.