George has a new home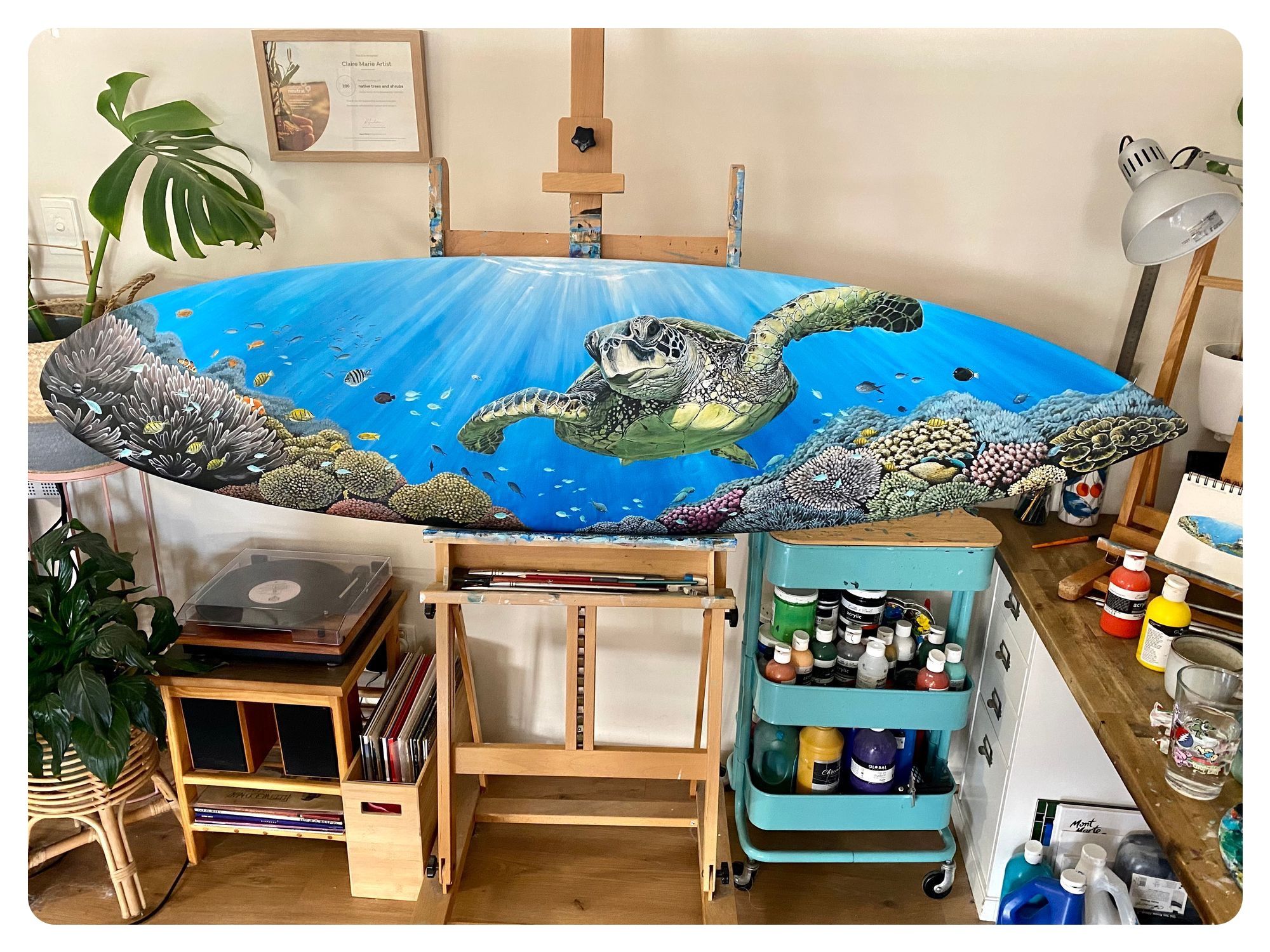 I am excited to say that "George the Sea Turtle" has been sold! Within three hours of his release onto the intrawebs, "George" was snapped up by one of my paid subscribers. As well as saving an old surfboard from landfill,  I will also donate 5% of the purchase price to Protect Ningaloo to continue the fight to preserve George's home on the Ningaloo Reef.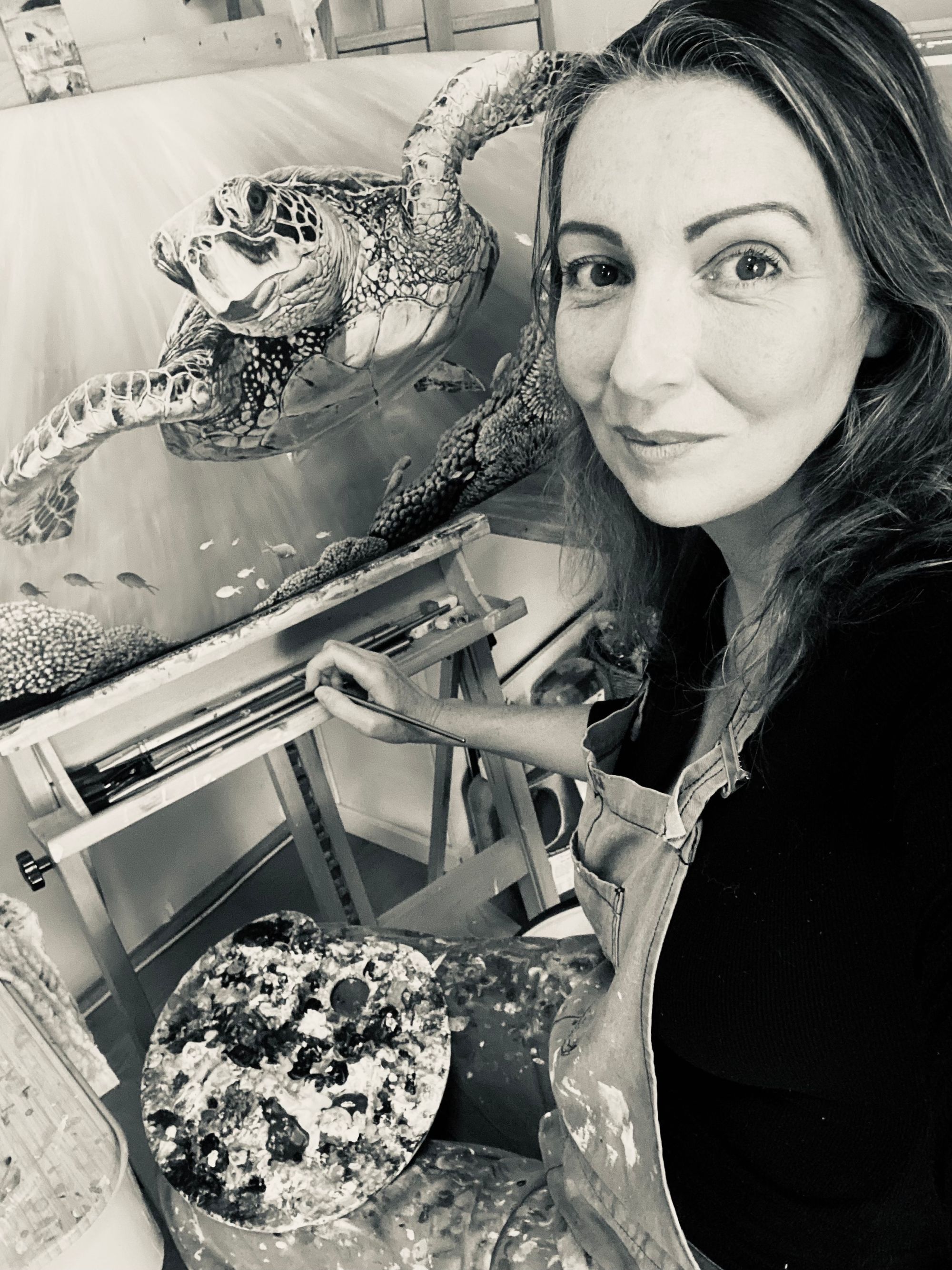 Now that "George" has a new home I can share his story:
Green sea turtles are a vital part of the Nyinggulu (Ningaloo) environment, serving as herbivores, prey, and ecosystem engineers. They also have cultural, economic, and spiritual significance for the traditional owners of this region - the Baiyungu, Thalanyji and Yinigurdira people. However, green sea turtles face numerous threats due to human activities, including habitat loss, bycatch, and petrochemical exploration. Climate change also poses a unique challenge, as rising temperatures could skew sex ratios and impact their future survival. Together, we can work to protect these remarkable creatures and the habitats they depend on, and ensure that they continue to swim in our oceans for generations to come. "George the Sea Turtle" has saved this board from landfill and also donated much-needed funds to protect his home.
From the feedback I have received for this non-commissioned board I will definitely be doing more as time permits between commissioned pieces. I will always make these available to my subscribers first, and don't forget that paid subscribers get a substantial discount on all artworks!
In the meantime, if you need your "turtle fix" I have several A3 prints available at the link below: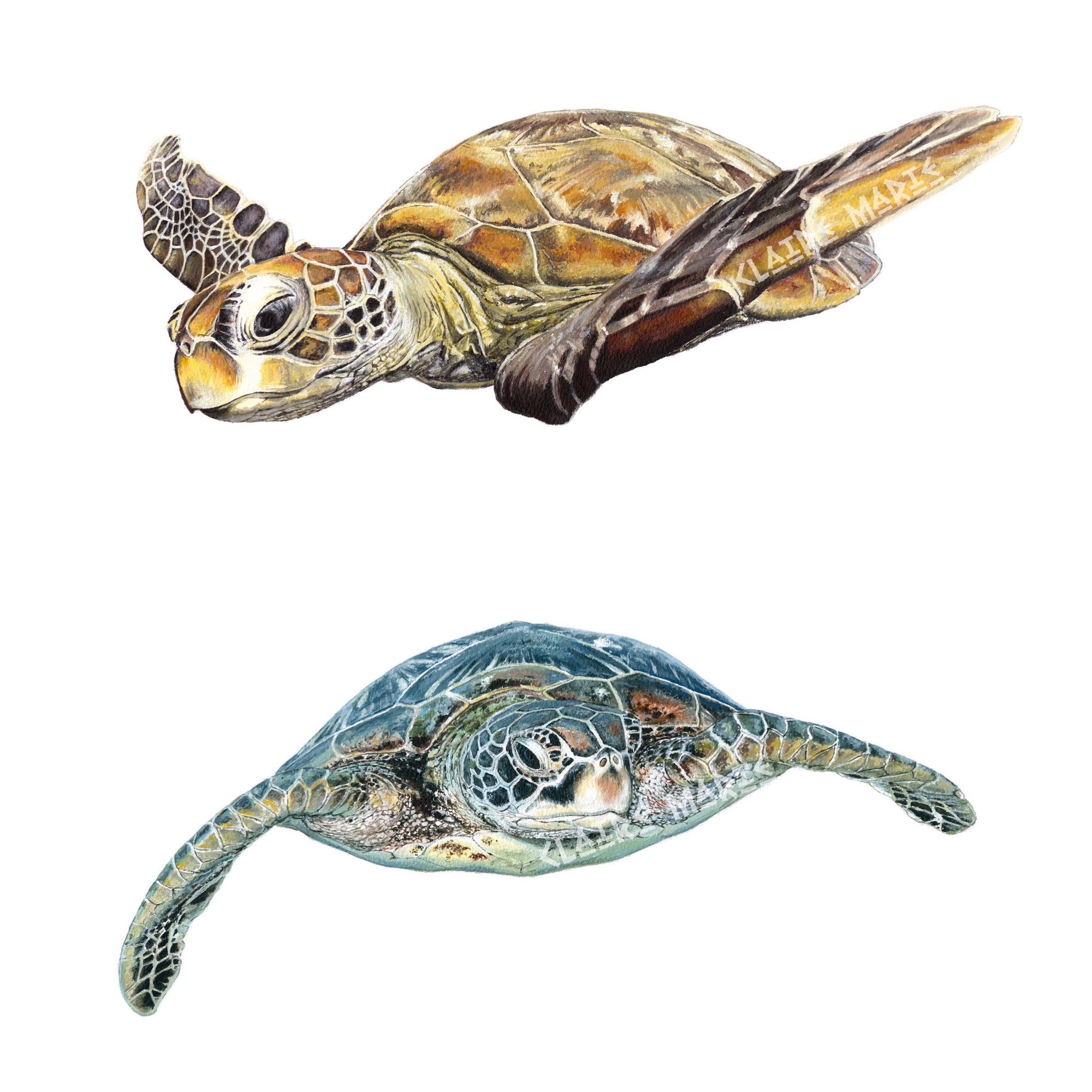 PS Coming soon - new prints and sizes! I will have a new larger size available for all my prints, plus a new print available as well. Available sometime over the next fortnight.