May 31, 2022
NEW - Custom Hand-Painted Surfboard Payment Plan!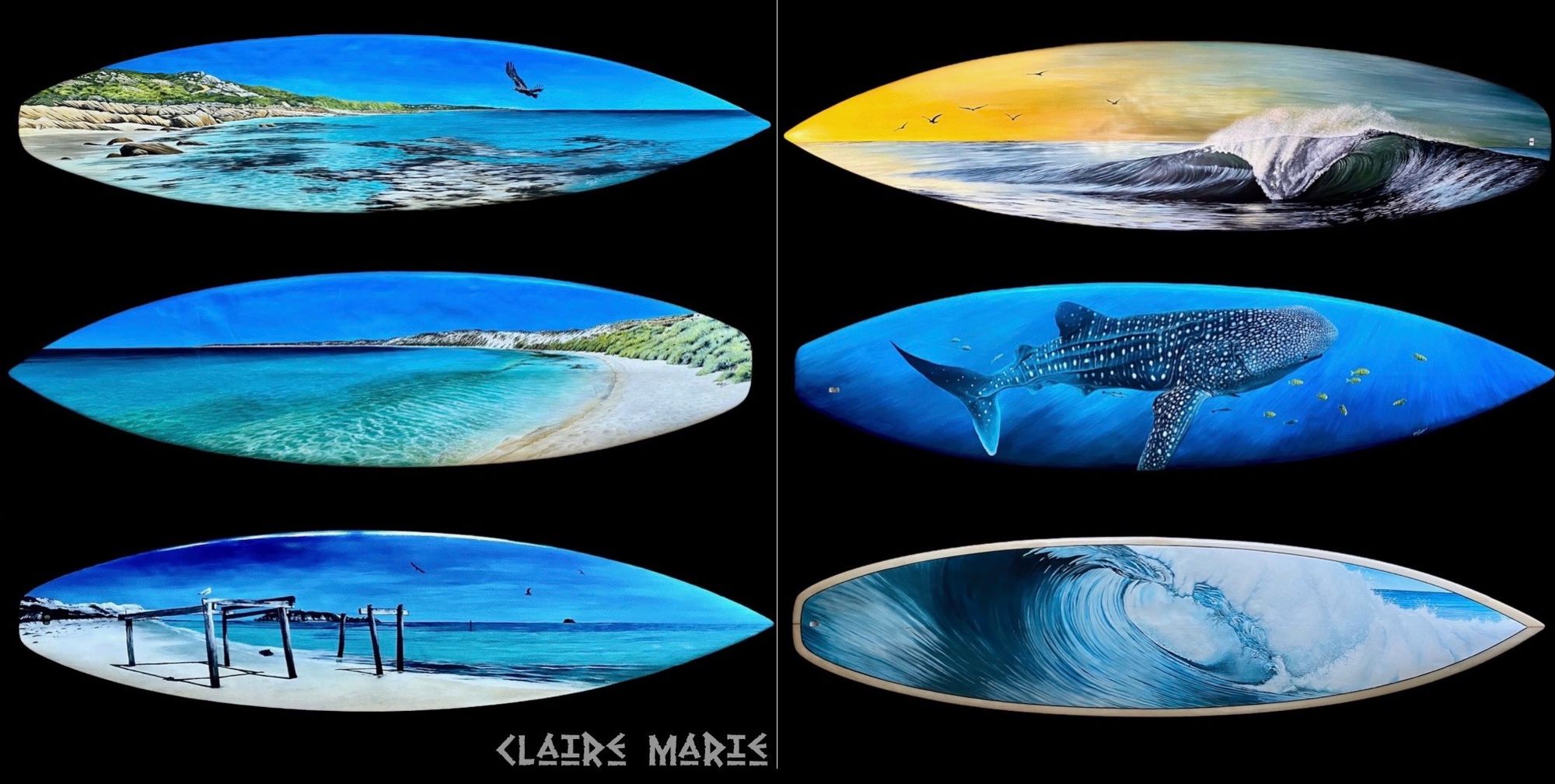 Thank you for checking in at clairemarieartist.com! I apologise for being a bit absent but I have had to deal with a household full of COVID as well as make a quick trip to the UK to visit family!
I have now added a new subscription tier to my website that allows you to:
💡
Secure a painting spot for your own custom, hand-painted surfboard in 12 months time
💡
Lock in your price and beat any future price increases
💡
Pay off your surfboard in 12 monthly instalments while still saving 10% off the purchase price
You may supply your own board if you have one that has sentimental value to you or I can supply a board. All that I ask is to please consider the environmental costs of shipping before deciding to send me a board from a great distance! However, all my artworks are carbon offset by planting trees for the original surfboard construction, the artwork and the shipping.
If you require shipping on your custom surfboard then that will be arranged once your board is underway -  as a rough guide boards shipped within Australia will cost up to $250 and those shipped internationally up to $750 (as of May 2022). These prices are constantly changing so are best quote closer to completion.
Once you subscribe to this new tier I will be in contact via email to start the process of working out exactly what you would like on your board - no rush to decide as we have 12 months to work it out!
I will still be releasing painting spots to subscribers only via my website as they become available, and will continue to offer a range of ways to pay for your own custom artwork.