Last chance for exclusive access to Willow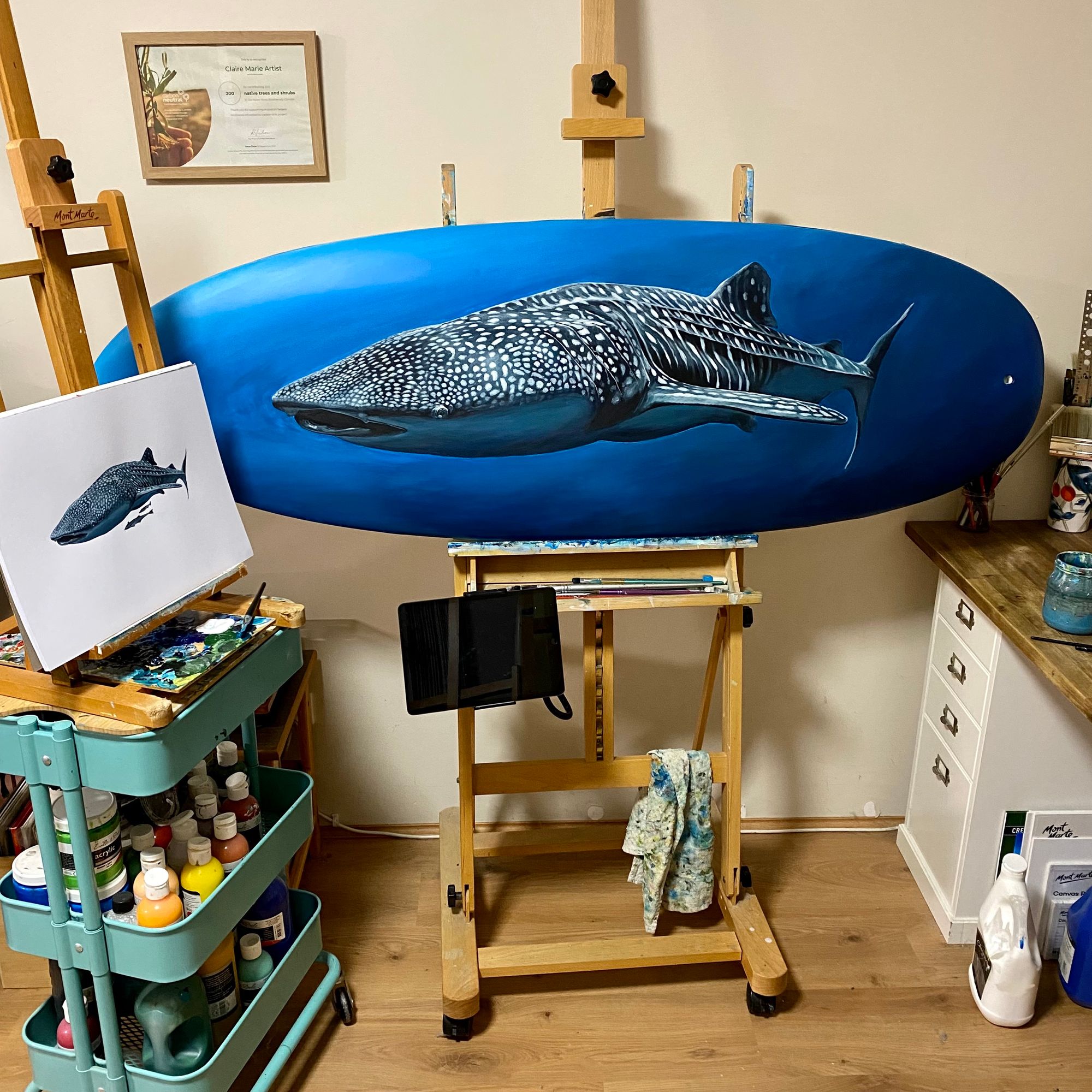 As you can see I have finished Willow's markings, and have changed up the background colour of the ocean. There is still a bit more to add such as the remora and some extra fish to accompany Willow on her journey, as well some light effects.
Subscribers have 24 hours left of exclusive access to Willow at a significant discount - potentially saving anywhere from $1500 to $2100 off the full purchase price! As this surfboard edges closer to completion the price will creep up to the full price of $7500. By purchasing Willow you are also helping to make sure these glorious creatures always have safe haven in Western Australia as I will be donating a percentage of the sale price of this artwork to Protect Ningaloo.